Wedding Planning Guides
Engagement? Check. Next up, plan the wedding of your dreams with these smart wedding planning tips and ideas. Find essential wedding planning guides, including wedding planning checklist printables, to help keep you on track and on budget. Discover chic bridesmaid inspiration to match any wedding theme or color scheme, from mismatched bridesmaid dresses to bridesmaid dress alternatives to the best bridesmaid dresses for a Fall wedding. Dessy is here to help you plan your wedding with style and ease!
Wedding Planning Tools
Whether you've chosen your wedding colors or you're looking for wedding color inspiration, Dessy offers bridesmaid dresses in over 200 gorgeous colors to perfectly match your wedding color palette — no matter what the season.
Explore Colors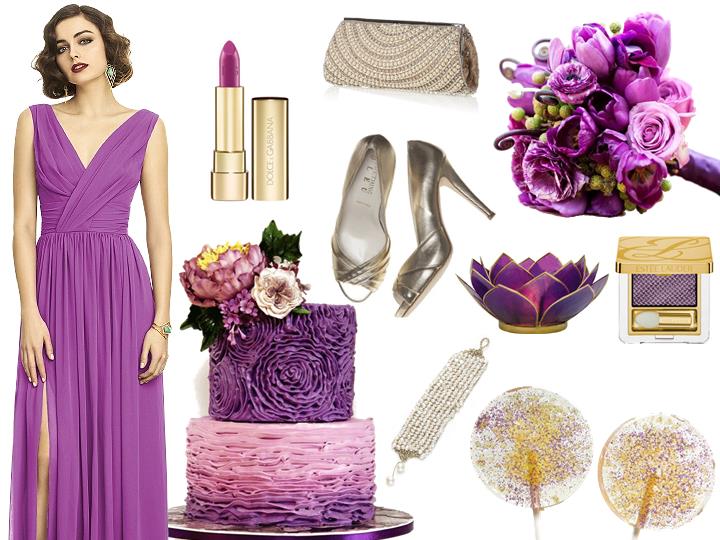 Flawlessly capture your dream wedding vision by designing wedding inspiration style boards that show off your favorite colors, styles, accessories and inspirational photos. And, visit our style board gallery for a bit of wedding inspiration.
Design a Board
Get Inspired
How to Choose Bridesmaid Dresses
Bridesmaid Guides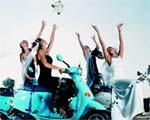 Planning your wedding is not easy. Everyone has advice. Everyone has an opinion. And that's just the people you know! If you were to read just half the books, pamphlets, web sites, etc. written in the last half-century about wedding etiquette and protocol, you'd be reading and planning until your retirement! So how do you choose whose advice to heed and what resources are most relevant.
Bridesmaid Responsibilities
---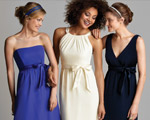 More than ever before, bridesmaid's dresses mirror the best trends from the fashion runways and red carpets. The dress, in fact, is one of the season's most appealing fashion statements, and both the bride and her attendants will delight in the selection. Whether sleeveless, off-the-shoulder, slip dress or two-piece dress, there's a look to suit every taste and to highlight the best features of each member of the bridal party.
Bridesmaids Styles
---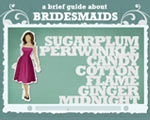 Bridesmaids play an essential role in wedding traditions that span the globe and date back centuries. The bridesmaids are counted on to perform timeless duties, from warding off evil spirits to keeping the groom on his toes. Wedding traditions and beliefs may have changed over the years, but the significance of the bridesmaid remains the same - a symbol of trust, devotion and friendship. Enjoy a fun, historical look at the role of bridesmaids.
Wedding Traditions
Wedding Style Guides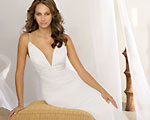 When they started, destination weddings smacked of daring adventure and romance. The alternative, escapist feel of a beach ceremony was akin to that of an elopement. Today, destination weddings are more the rule than the exception, as these so–called stolen moments have exploded into elaborate week-long ceremonies complete with extended family, orchid petals and exotic cuisine.
Destination Wedding Trends
---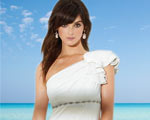 When it comes to your exotic ceremony, the destination wedding dress is just the beginning. Find out how to embrace head-to-toe tropical beauty, from the most beautiful beach blooms to the perfect island-inspired pedicure. Just because you're having a destination wedding doesn't mean you don't deserve all the bridal pampering and preparation your heart desires. Dessy shows you how.
Destination Wedding Guide
---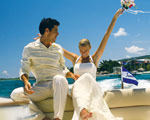 A wedding dress is the embodiment of all the excitement, possibility and promise your new love holds. As such, the destination wedding dress is the most singularly romantic, daring and adventurous purchase a bride can make. Investing in a destination wedding dress means dressing for the unexpected, gilding yourself in a gown that will stand up to what ever foreign magic awaits. Find out more about this sacred dress, from the history to the significance.
Destination Wedding Dresses
Wedding Stationery Guide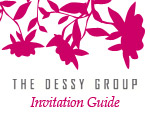 A complete wedding includes more than just the ceremony: showers, parties, and notes of thanks are all in order. Dessy will bring you up to speed on everything you need to know about wedding stationery, from "Will You" to "Thank You.".
Wedding Invite Guide